Joni Usdan
In two words, simply exceptional.
K. Sheffield, Buyer — Weston, CT
Joni handled our listing perfectly.
J. Sacks, Seller — San Francisco, CA
Joni was our first choice by far, and she delivered – quickly. She has a passion for her business and we would recommend her every time!
J. Taylor, Seller — Raleigh, NC
She knew the market and the homes in a way that the other agents didn't.
J. Gelfand, Buyer — Weston, CT
We got excellent help in planning and staging the house and as a result we sold our house fast at a price we were happy about. …Joni's personal engagement makes the painful process of buying and selling a house easy and fun!!
A. Larsson, Buyer, Seller — Stockholm, Sweden & Westport, CT
Made us both feel so comfortable in the difficult process of moving into a new community.
S. Parekh, Buyer — Mumbai, India
Our go-to Realtor in Westport. We've done multiple deals and would not have considered using anyone else. Her level of follow-up is the icing on the Joni-cake.
G. Lochan, Buyer, Seller — Sydney, Australia
Her integrity, experience and sage advice made for stress free negotiations and closings.
M. Ames, Buyer, Seller — Fairfield, CT
Joni's "street cred" with other brokers, attorneys, contractors, town officials, etc. – all these were invaluable in getting the job done right.
S. Bass, Buyer, Seller — Westport, CT
How can Joni have other clients when she makes us feel like we are the only important people on the planet?
D. Bradley, Buyer — Fairfield, CT
Joni is one of the most knowledgeable real estate sales associates I have met in my career…I urge you to carefully consider Joni, one of the most remarkable sales associates I have ever met.
Kate Rossi, Executive VP, NRT Inc.
Joni embodies all the qualities one would want in a Realtor.
Mike Murray, Sr. VP, Coldwell Banker.
Joni Usdan is the consummate real estate professional – a full-time, full service, award-winning seller of residential properties since 1985 — first in Manhattan, selling luxury coops and condominiums on the Upper East Side, then on Fairfield County, Connecticut's Gold Coast. Joni has consistently been a top-producing agent and a distinguished industry leader dedicated to her long list of "clients for life" in Westport, CT, Weston, CT, Wilton, CT, Southport-Fairfield, CT, Norwalk-Rowayton, Ct, Easton, CT and beyond. Joni has lived in Westport's coveted Compo Beach Area since 1991, with husband, Rick Bitsky, owner of a Westport financial planning/wealth management office, where they raised their four children, including boy/girl twins, who all attended Westport schools.
Joni serves on the Coldwell Banker Agent Advisory Committee and the Mid-Fairfield County Board of Realtors Ethics Committee. She developed the first real estate section in a Fairfield County newspaper in 1992 with former Editor of The Westport News, Woody Klein, where she wrote the very popular weekly advice column, "Home Matters." Prior work experience includes television production at WNET-TV, Channel 13, and work as a publicist, writer and account executive at New York advertising and public relations agencies, including BBD&O and Burson-Marsteller, Inc.
Top Producer, 30+-Year Real Estate Veteran
Client-Centric Buyer/Seller Advocate
Innovative, Manhattan-Trained Marketer
Technology & Market Data Enthusiast
Architecture/Design/Housing/Communities Aficionado
Relocation Expert (NRT, SIRVA) & Previews (Luxury Div.)-Certified
Recognized by Clients & Peers for Integrity, High Ethics & Enthusiasm
Dedicated to a Long List of "Clients For Life"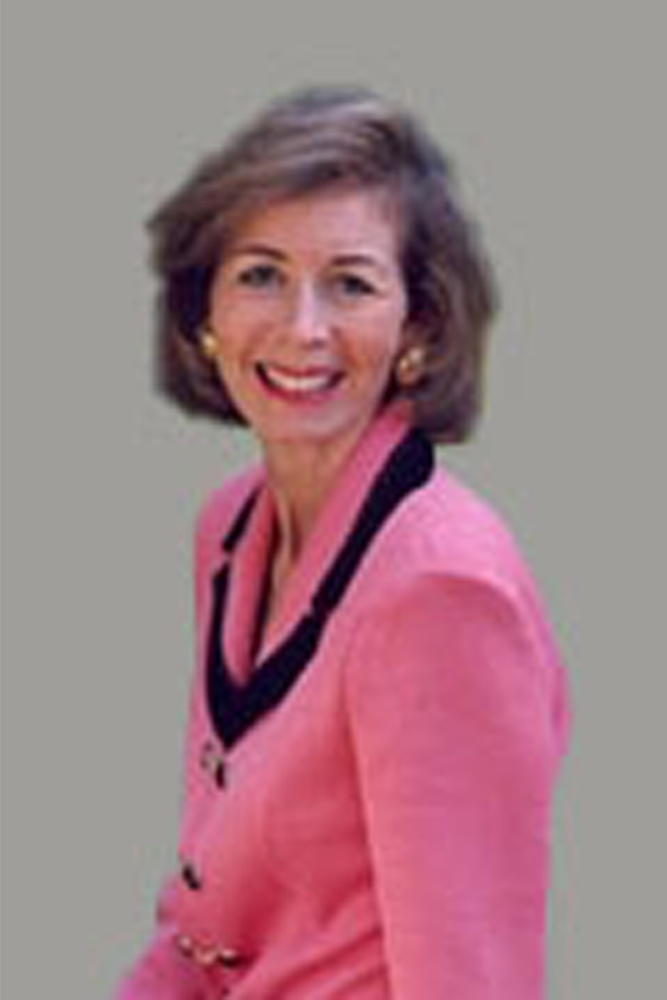 About Yvette
For over 20 years, Yvette Rose has dedicated herself to effectively guiding buyers and sellers through often complex and potentially stressful real estate transactions across all price ranges. Yvette has earned widespread praise for demonstrating the highest degree of integrity and commitment in the process, and has been praised as "an invaluable asset and advocate" to clients throughout their purchases and/or sales.
Born in Albuquerque, NM, she graduated with honors from Dickinson College, in Carlisle, PA, before embarking on a successful banking career at Chase Manhattan, NYC, where she was soon promoted to Vice President. She credits an impressive background in structured finance and analytics as helping pave the way to becoming an award-winning Realtor, lauded often by clients from a wide range of backgrounds, and from many different countries — for her in-depth market knowledge, intelligent insights and some of the keenest instincts in the business.
20+ years of award-winning experience across Fairfield County effectively navigating clients through the complex business of buying and selling a home
Sales expertise in homes from Antiques to New Construction
Certified Relocation and Global Luxury Homes Specialist
30+ year resident of Westport, CT, where she raised her family
Former Director of Save The Children
Has played active role in political campaigns & has held board positions and/or leadership role at an array of non-profits, school boards, and charities, including CLASP Homes, Young Woman's League and Girl Scouts
Local resource in communities across Fairfield County
Languages Spoken: English, French, Spanish
yvette(at)jonihomes(dotted)com
(203) 856.0090