How's The Market
Dear Friends,
Year over year, the listing inventory has continued to decline in our area as in many parts of the US. Therefore, the climate is quite competitive, particularly for properties that are 'move-in condition'.  However, Spring hasn't even sprung, thanks to one of the longest winters ever, and sales volume and pricing is mixed. Check out the latest market data , JoniHomes highlights, and why the HR concept of "right-sizing" is all the rage for real estate.
Best,
Joni
It's All About the Competition

Real Trends: 'Right-sizing' Is It! 

To some, a down-size truly means a move down in price as well as square footage. But in our area, it can be an actual upsize in price, even when a smaller space is sought. The motivation is usually all about lifestyle choice — living closer to the beach or downtown, buying a newer, or more "manageable" home or condo, or perhaps acquiring a second place in the city or resort area.
Often, downsizing can literally bring a significant upsize in square footage, even if a scale-down in neighborhood or convenience in order to cut expenses. This is more common among empty nesters, as school district becomes less relevant.
But now, more than ever before, choosing a living space is about quality, not quantity.  Home buyers have grown more particular than ever about how their living space is carved up. And by and large, they want it carved up differently.  Home office, exercise areas and TV watching spaces are among the high priorities. Optimized outdoor living, say around a pool, barbecue, spa or fire-pit are key, while ornate gardens and rolling acreage not so much. 'W alk-score' (walking proximity to area amenities) has continued to rise toward the top of buyers' criteria spreadsheets.
Bottom line, buyers today are implementing a concept long known to human resources professionals (and let's not forget Goldilocks) — they're looking to "right-size" their way into their next home. Property owners and buyers entering the marketplace all need to be aware of this major trend when strategizing the next chapter.
Just Listed…  Sweet Westport Cape, $949K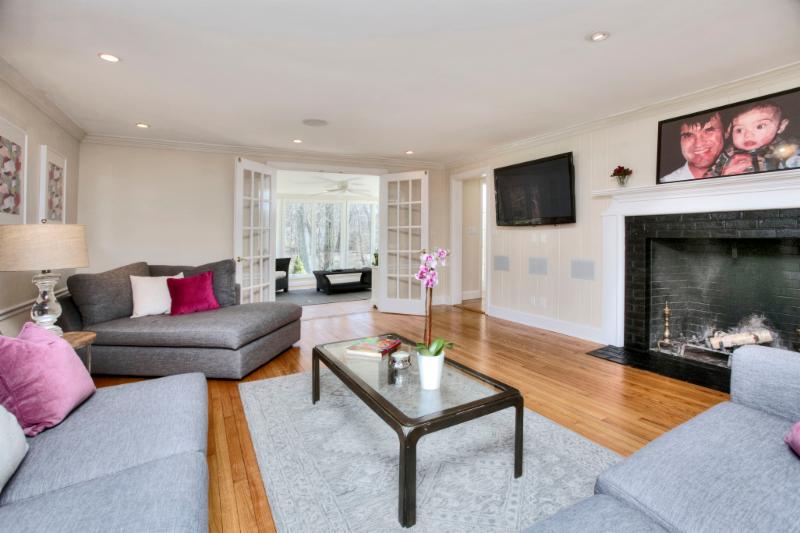 Lovely, centrally-located 3-bedroom cape in idyllic setting, with sunny spacious main floor with French doors to large deck and stone patio overlooking natural water scenery. Visit 100CrossHighway.com
Spotlight On… Westport Farmhouse, $895! 
New price for this totally-renovated charmer with style and character on .67 Acres on a lovely cul-de-sac, a short walk to downtown and Winslow (dog) Park.  4 BR septic system, and sewer hookup available. Visit 1PeacefulLane.com.