Dear Friends,
With those "hazy, lazy, crazy days" of summer whizzing by, though our year to date sales are not looking that impressive this month, there seems to be a lot of heat left in this summer's high end market, along with hopefully a lot of fabulous weather days ahead. 2019 had a VERY slow start, for many reasons, but now, even in our "dog days," there are currently 74 homes priced at $2 million or above currently reported under contract on the MLS in Fairfield County. 15 of these are in Westport.
Though there are just 206 of these closed sales year to date, when last year, we had 397 in the same price category, roughly two thirds of those sales came in the last half of the year. So we appear to be catching up!
Several showings recently on my higher end listings have been from West-coasters. One California family that contacted me said since their jobs are portable they're looking to relocate to Westport because they think we "are a HUGE bargain" compared to like properties in California, with taxes WAY lowerthen what they are paying for a much lesser home, that ours is a great lifestyle along another gorgeous coastline, and our public schools are tops. This bears repeating – a lot ! #Lovewhereyoulive .
[Update to the above pendings — now there are actually only 14 high end properties in Westport under contract, as one just closed — for $4.9 million — and the buyers ? From California ! ]
On the flip side, folks are still clamoring for rentals, and continue to pay top, top dollar in our area, perhaps waiting for their dream homes to drop to their dream prices ! So I'm happy to point out below a rare commodity – the 'steal of a deal' rental coming soon to the Westport market — comfortably furnished, recently refreshed, and in a wonderful and convenient country setting.
Last but not least, below is a great example of "affordable luxury" in our area. I'm excited to be bringing to the market this inviting and pristine "right-sized" 2-bedroom condominium on the border of Westport in the mid $300,000s, because this important niche of our market is LOW on inventory! 
Enjoy the Perseid meteor showers if you're in range, and the rest of the summer, and as the old song goes, "I'll see you in September"
My best regards,
Joni
Just Listed: Pristine, Updated 2 BR, 2BTH Westport-P.O. Condo w/Pool @ $345,000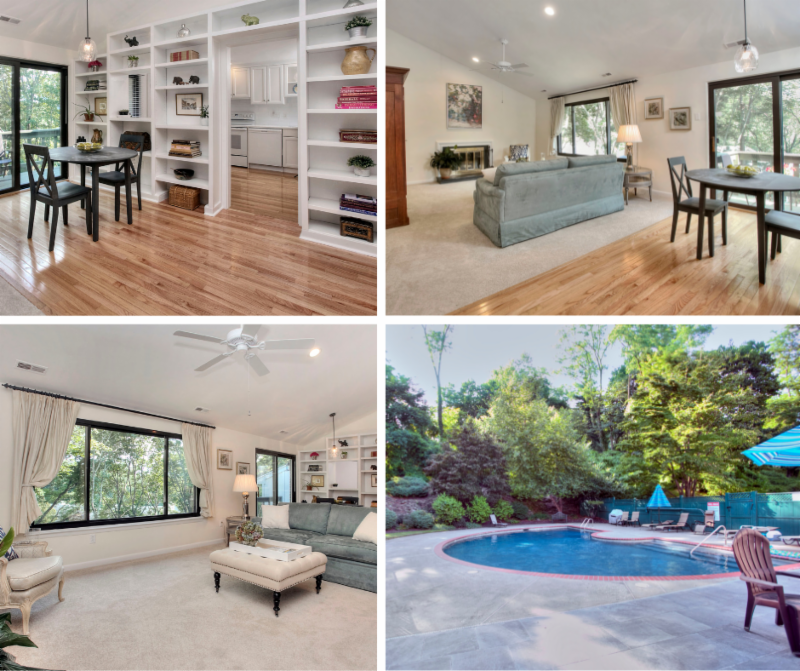 Coming Soon: Westport Furnished Rental
'Steal Of A Deal' 4 BR, 3 Bth, Countrified Setting, Ample Spaces, Meticulously Kept, Just $4,500/Month !!!