Dear Friends,
Post-July 4th summer doldrums are supposed to have set in by now, but thanks to a late start to the spring market this year, there is lots of open business in almost every Fairfield County town — lots of binders and contracts pending that are not reflected yet in the monthly sales stats. So stay tuned !
To date, average market time (days on market) is lengthier across the board, as is the inventory of properties on the market. In most towns, prices have come down a bit too — except in Westport! Westport average sale price was up 10%, while the median price was up 14% ! Price per square foot has increased in a few towns as well, while in most towns, this has been stable.
Volume was down pretty much across the board (by over 20% in Greenwich and Westport). Although Wilton experienced a correction in the last couple of years relative to other luxury market towns, and sale prices have continued to decline some, Wilton sales volume is up 12% year to date, and selling price per square foot was up 8%. Some good news for Weston too — while sales were down year over year by almost 6%, inventory has remained exactly the same and length of time on market is shorter by 23% !
Click on the graph below to see more detailed market reports. And I am proud to share some great new photos of the exciting new modern farmhouse on picturesque 1.6 level acres, on a fabulous walk-to-downtown cul-de-sac in Westport — an incomparable value at $3.725M.
My best regards for a wonderful and relaxing summer,
Joni
Rare Custom Quality New Construction On Old Hill Cul De Sac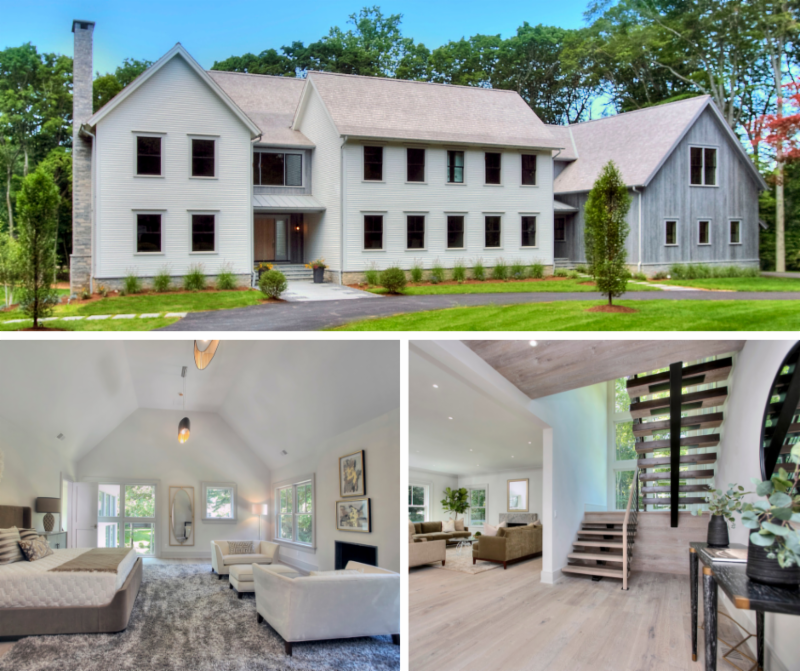 Global Luxury Top Agent Event in Boston, MA
Attended by Over 100 Top Coldwell Banker agents, managers & corporate executives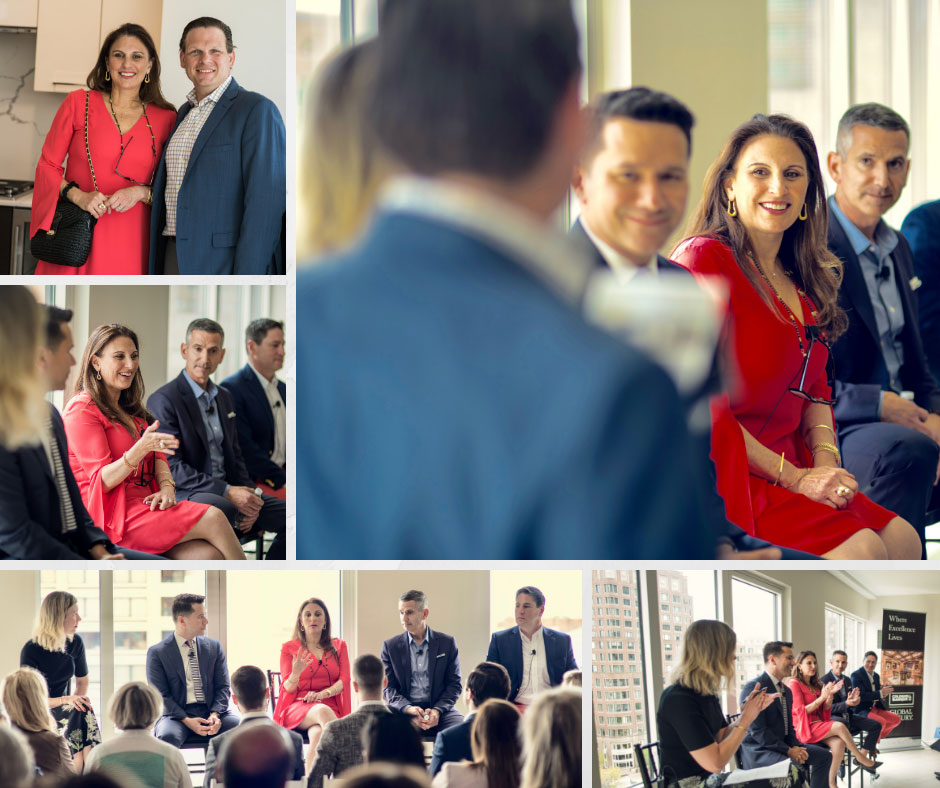 October Hill, The Palatial Neoclassical Estate & Weston's Crown Jewel, Makes Its 2nd Appearance on NBC Open House !
Catch a glimpse by clicking on the photo below and learn about Global Luxury's "The Report"