Dear Friends,
Finally — it's Spring, now that it's almost Memorial Day!!! And finally the REAL Spring market is here ! Westport sales numbers doubled month over month. And buyers everywhere are in pursuit of the best values around. Check out the latest market stats below.
The week before last, I was honored to be included in Coldwell Banker's Global Luxury Marketing Showcase & Panel (photos below), moderated by Lauren Meuhlethaler, director of CB Luxury Marketing, and attended by over 100 top agents, managers and corporate executives. We had a lively discussion of luxury market trends in the Northeast and around the USA, while overlooking the Boston Harbor from a fabulous new Coldwell Banker rockstar agent's penthouse listing. It's always fun to compare and contrast our markets with others, but the conclusion is always that we're more alike than we're different, because so many of our trends are constant across our borders.
Speaking of trends, I am thrilled to report that Lauren's recent appearance on NBC Open House, where she introduced CB Global Luxury's annual "The Report" — which predicts key trends in luxury homebuyer habits — features October Hill, my extraordinary listing in Weston, CT – marking it's SECOND appearance on the show.
My best regards,
Joni
Spring 2019 Global Luxury Top Agent Event in Boston, MA
Attended by Over 100 Top Coldwell Banker agents, managers & corporate executives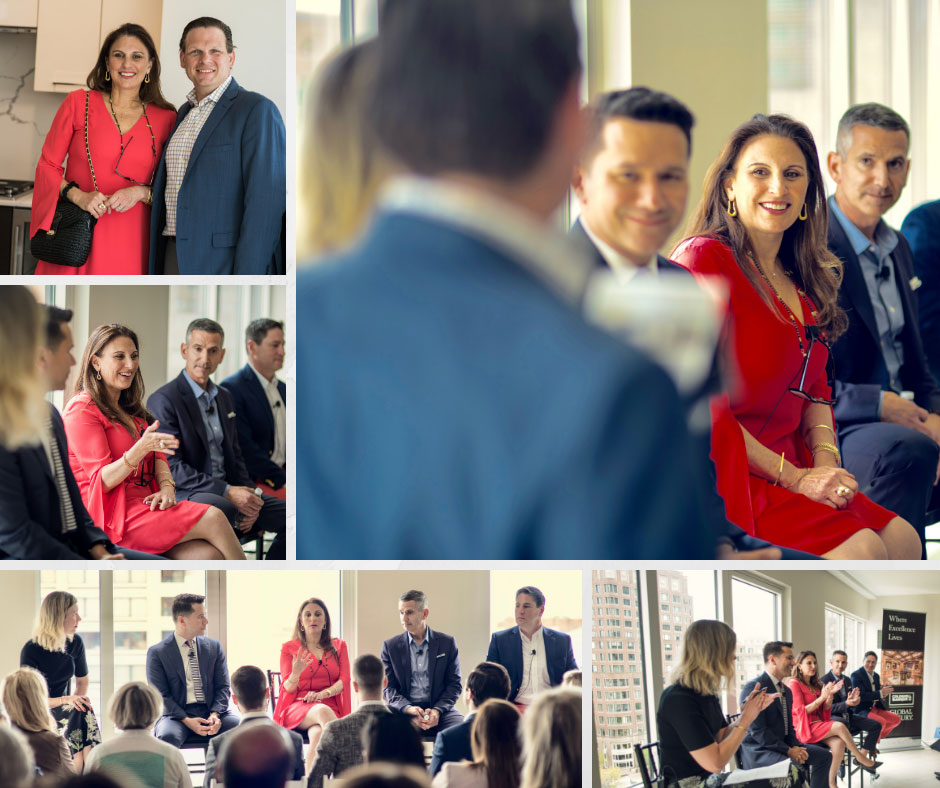 October Hill, The Palatial Neoclassical Estate & Weston's Crown Jewel, Makes Its 2nd Appearance on NBC Open House !
Catch a glimpse by clicking on the photo below and learn about Global Luxury's "The Report"